Jonathan Lyau
We would like to introduce Jonathan who is supported by Runners Route.
He has been a top runner in Hawaii for a long time and has won titles in many races.
He is still active and is a legendary runner in Hawaii.
He is now using much of his knowledge and experience to mentor and train new and amazing runners.
His wonderful personality has attracted many runners to gather around him and run with him.
Runners Route will continue to keep an eye on his running in the future.
Support Runner
Jonathan Lyau
Date of Birth: June 27, 1964.
Place of Birth: Honolulu, Hawaii
Personal Records
800m: 1:59
1500m: 4:00
5k: 15:08
4 mile: 19:29
10k: 31:56
15k: 49:07
1/2 Marathon: 1:09:06
Marathon: 2:29:25
Message
The key to running or exercise is staying consistent. Keeping consistent will make it easier and more enjoyable. Once it becomes enjoyable, it will be easier to improve. Running will become a life habit that will keep you mentally and physically healthy!
Runner
One of the Hawaii's most accomplished runners, Jonathan began running in September 1979 at age 15 while in the 10th grade at McKinley High School.  He ran high school cross country and track for 3 years and was the Hawaii high school state 3200m track champion as a senior.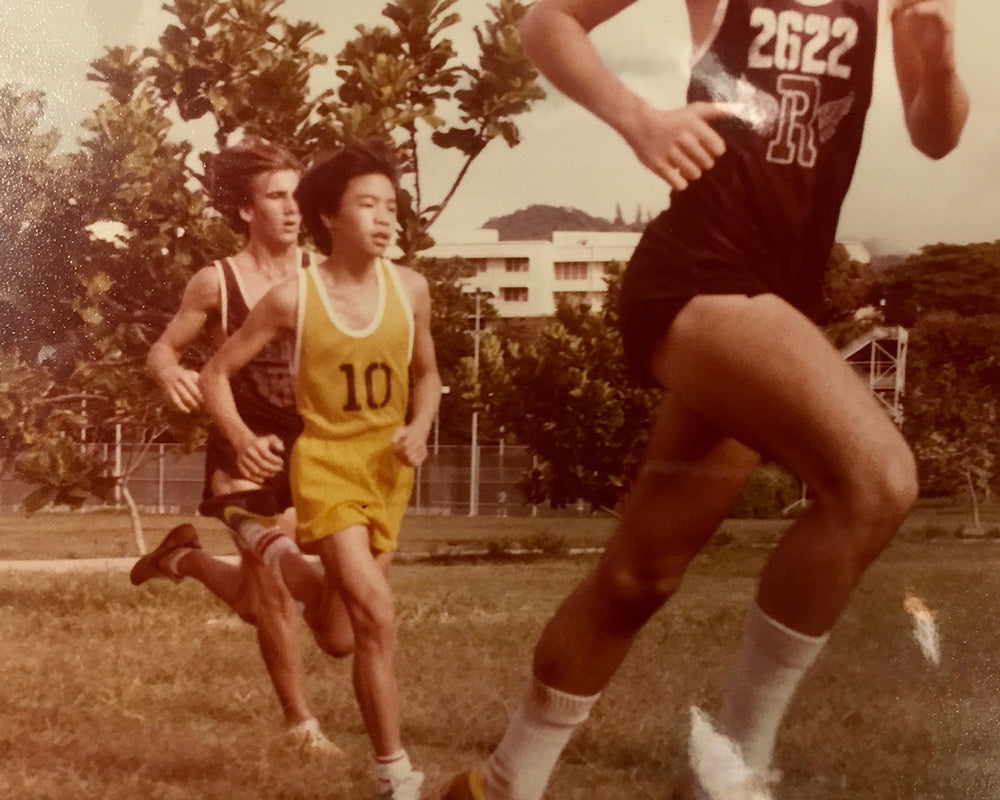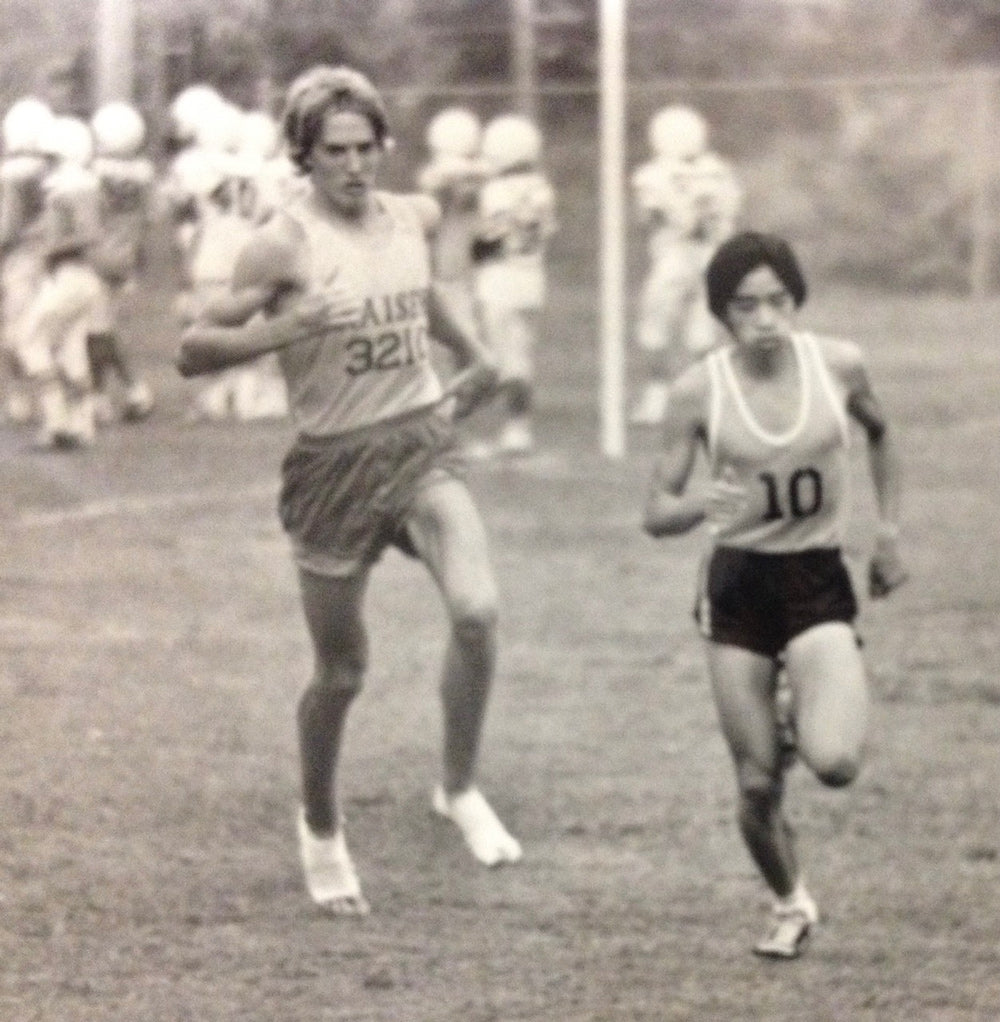 In December 1979, he ran his first marathon at the Honolulu Marathon in 3:23.  The following year in 1980, he ran his first sub 3 hour marathon (2:57).  He has run a sub 3 hour marathon in 5 decades of his life (teens, 20's, 30's, 40's, 50's) and in 4 different actual decade years (1980's, 90's, 00's, 10's) and plans to attempt one more sub 3 hour in the 2020's decade.  All of these have been done at the Honolulu Marathon.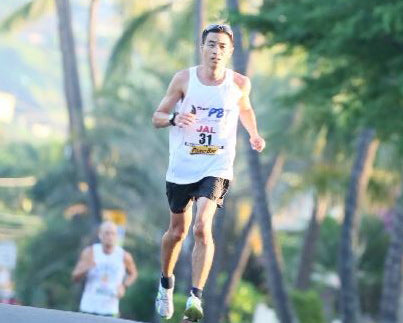 He was one of Hawaii's top runners for 3 decades and has won many of Hawaii's road races multiple times. Representing Hawaii as an invited athlete to unique races in various locations such as New Zealand, Lake Tahoe, New York, and Japan were highlights.
Jonathan has completed nearly 40 marathons and was the top Kamaaina (Hawaii-born) in the Honolulu Marathon 17x between the years 1993 to 2012.  In 2009, he was inducted into the Honolulu Marathon Hall of Fame.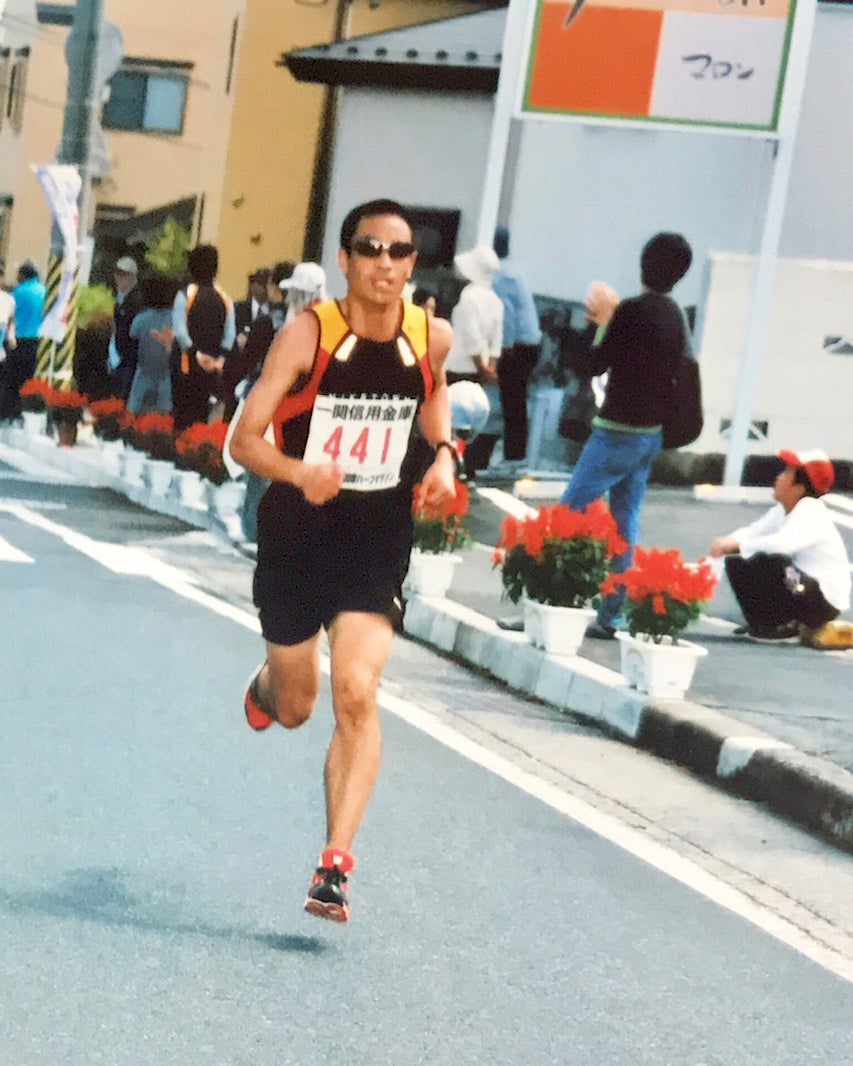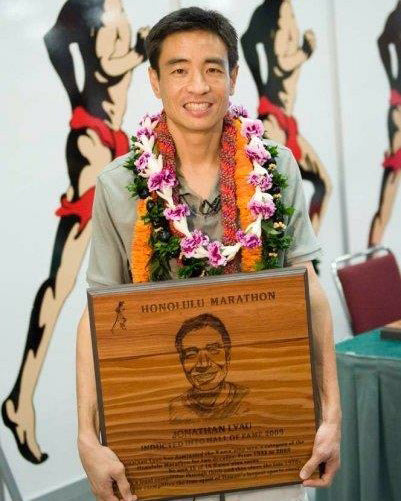 He has competed in every Great Aloha Run and won the race 2 times (1994 and 2002).
He has been a top 10 U.S. nationally ranked 1500m runner in the 50-54 and 55-59 age group.

In 2011, he had surgery on his knee for a meniscus tear and since then has had to take a lot of time off for other injuries, but his passion for running has kept him motivated to continue to run and compete.
In 2020, he reached 100,000 lifetime miles run.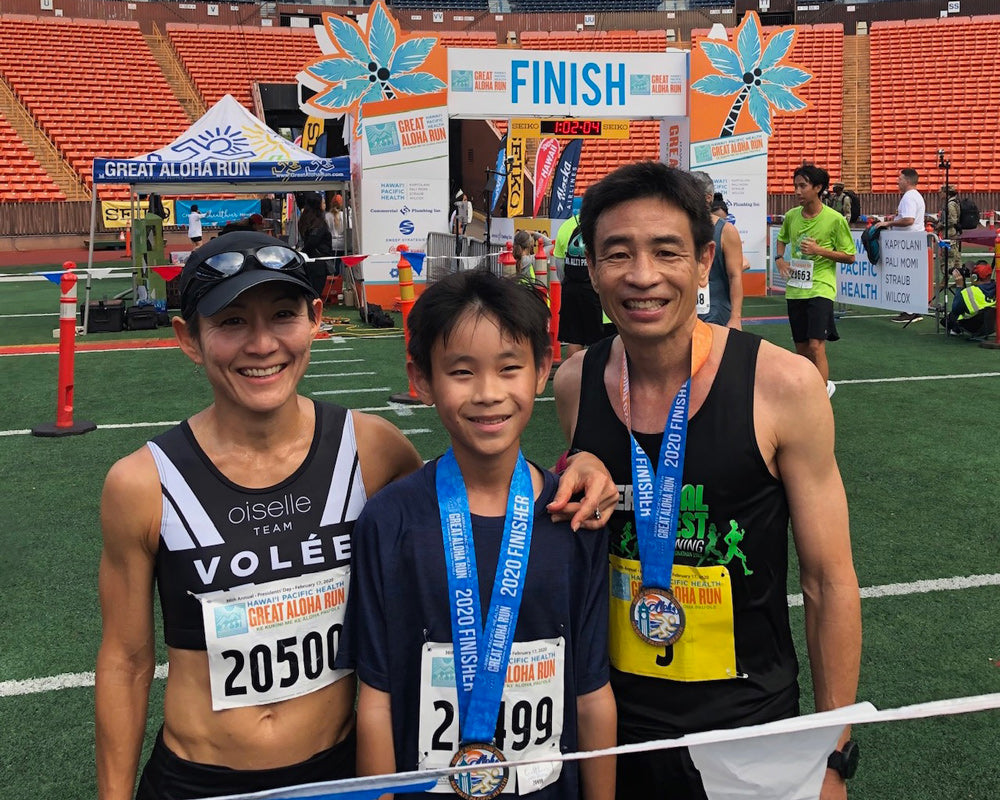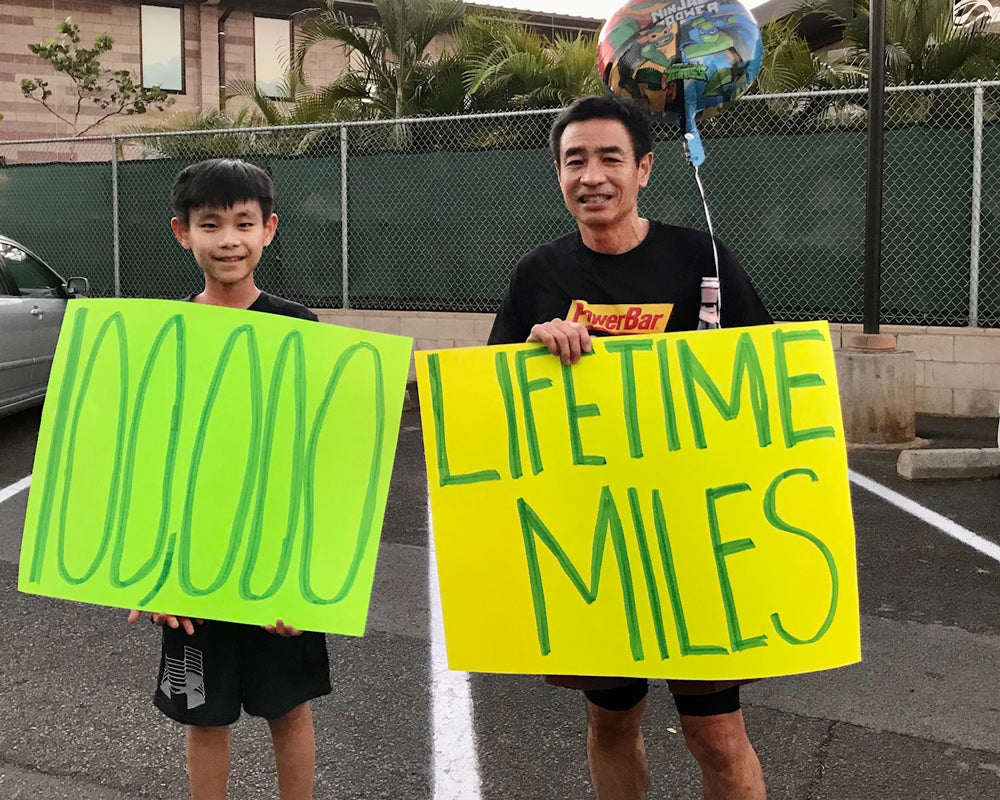 Coach
In 1994, Jonathan started a coaching business, Personal Best Training and continues to help people of all abilities with their running. He enjoys helping other reach their running potential.

From 1996-2013 he was the Hawaii Team 'N Training run coach.
He began coaching middle and high school students in 2002 as a girls track coach at Kamehameha School (10 years) and girls cross country coach at Iolani School (2008 to present).
He is founder and director of the Aloha Cross Country Camp for 8-12th grade students (2009-present)He was one of the Lanikai Juice Run Club coaches (2016-2020)
Jonathan owns a candy wholesale distributing business (A. C. Lyau Company, Ltd.). His wife Kelli is also an avid runner and he has 2 children (son and daughter).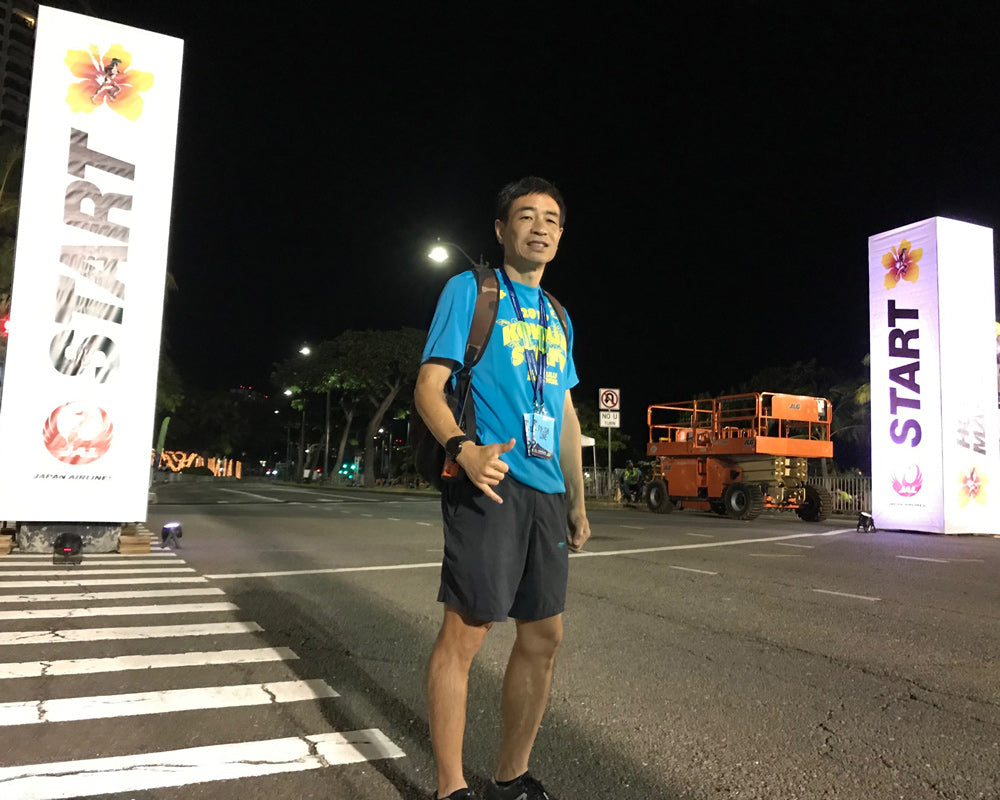 Future Goals
・To become the first person to run the Honolulu Marathon under 3 hours in 5 consecutive decades.
・Compete in a National or World Master's Championship Track Meet.
・Continue to coach and help people to reach there running goals.
・Stay injury free and continue to keep running on a regular basis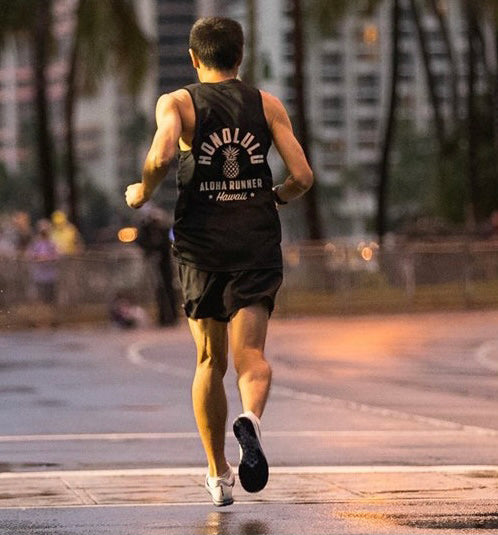 Keep running, Jonathan.
Runners Route will continue to support him in achieving his future goals.