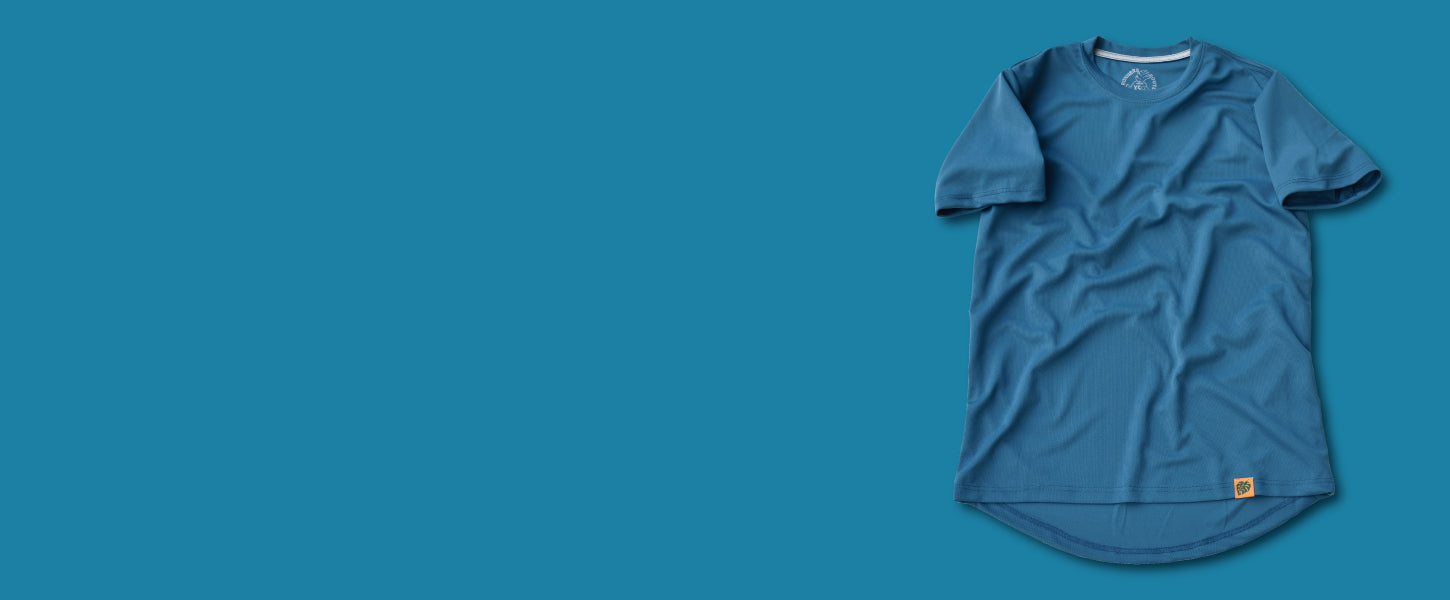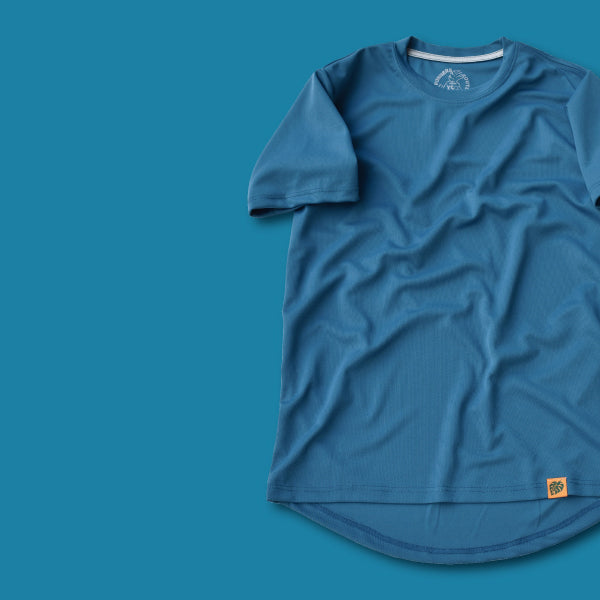 We named it 「R」 style.
The original T-shirt of Runners Route is arrived.
We made it at a factory in Los Angels.
we wanted a T-shirt that we can not buy elsewhere, and it wasn't like a running T-shirt, so we didn't even look for it.
In other words, this shirt is not for marathon runners, but we imagined people who "run the gym and parks in the neighborhood on a day off."
It is not really running wear, but training wear.
We aimed for sportswear that can be worn casually.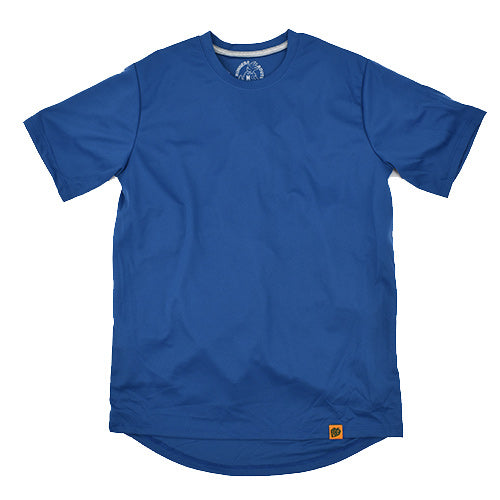 Front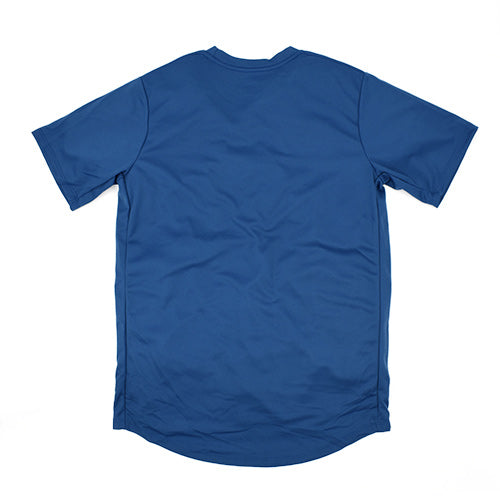 Back
ー HANA-iro ー
This time, we adopted the blue called "HANA-iro" to make the original body.
It is blue, but it is a very strange color, and it shows various blues by the light.
It is a little greenish blue between blue and amber.
So even with the product shooting, We could get various blue depending on the shooting location, so we decided to put it on as it was.
Please enjoy the various blue color that "HANA-iro" shows.
Details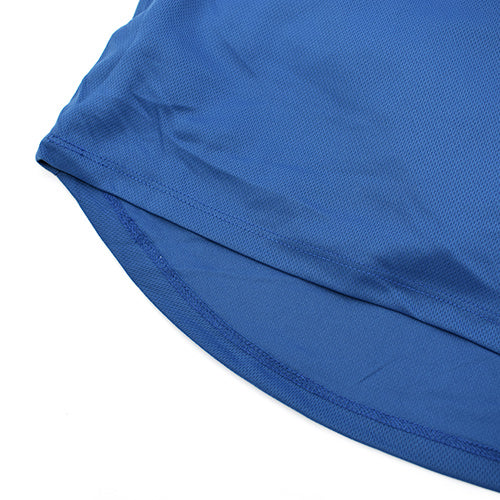 Distinctive Hem
The front was straight and the back was a gentle curve. Even if I raise both hands, I can not see the stomach.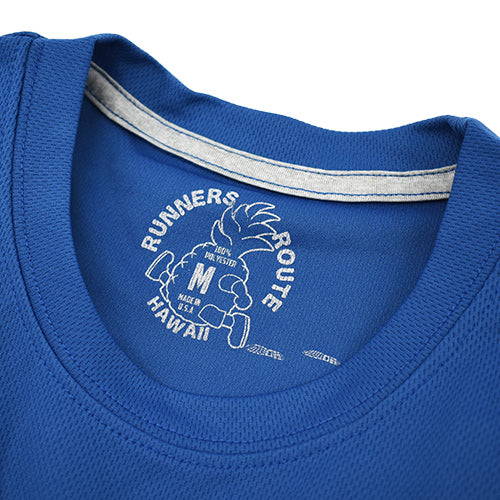 Original Label
MADE IN USA along with the original label of Runners Route at the neck.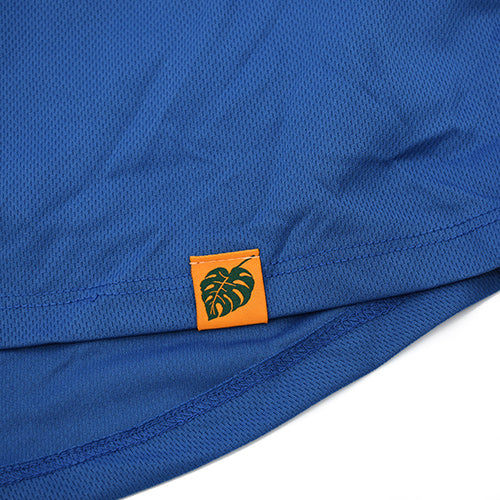 A testimony of the Runners Route
The tag of the Runners Route with an orange tag on the left hem. Monstera leaves on the front, Runners Route Hawaii on the back.
Size Chart
*It is a measurement by Runners Route. The product causes some errors in size.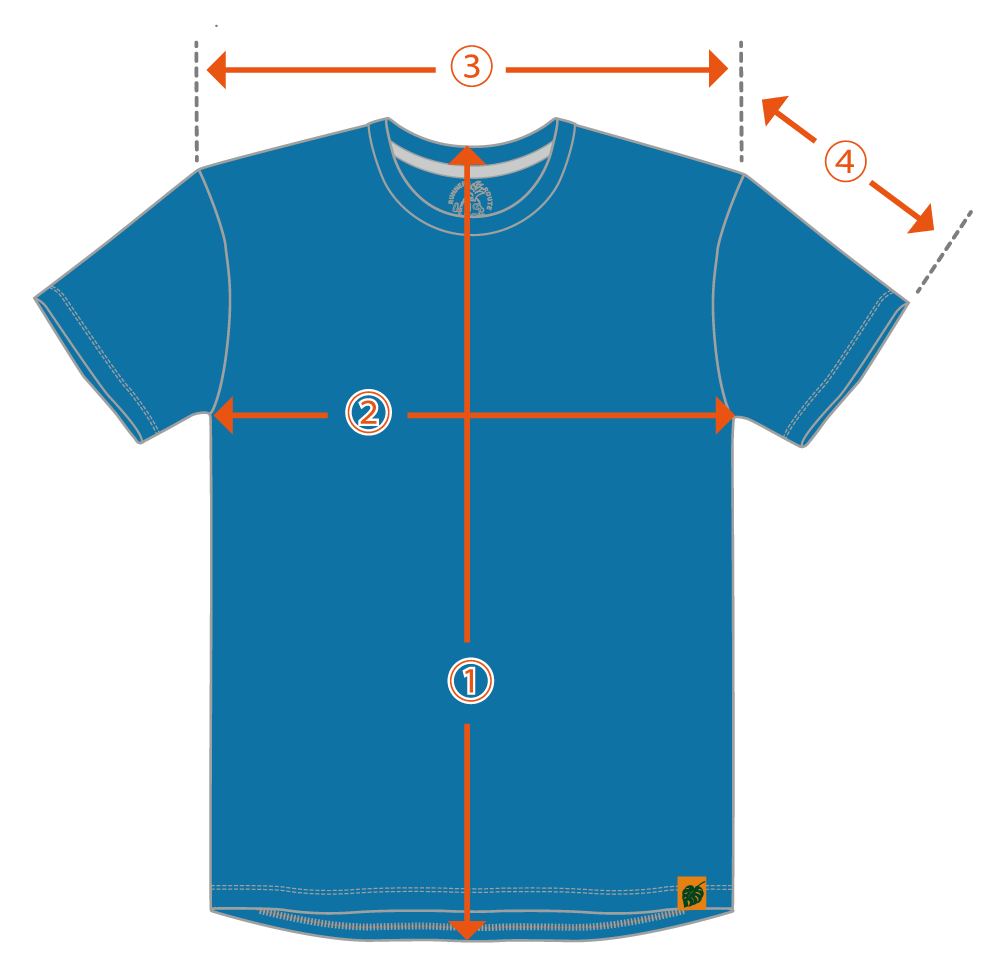 Unisex
Measurements
Size
①
②
③
④
XS
29.3"
18.7"
16.1"
8.6"
S
29.9"
19.4"
16.9"
9.1"
M
30.7"
20.4"
17.1"
9.7"
L
31.4"
21.6"
17.9"
9.8"